Fort Flagler offers many hiking routes – we hiked about 4 miles
The fort's late 1890 buildings are in great shape
It was a stormy day but there was a ray of sunshine
The hike begins going from the Museum towards Marrowstone Point
Before we could begin the hike we needed to find something
Are we looking for the USGS Marrowstone Marine Field Station? No!
Keith thinks he has found what we are looking for - Bill looks confused
Alyce is pointing to what we are looking for
Larry to Jack - what the hell are we looking for?
Everybody finally figured out what we are looking for
Even Bill finally figured it out
What we were all looking for
We all had a good laugh - We found the toilet
Now the hike really begins
Some of the shipping heading for Seattle or Tacoma harbor
It was definitely a stormy day
Stormy or not the girls look happy
View from Fort Flagler towards Fort Worden Point Wilson Lighthouse
One of many gun emplacements at Fort Flagler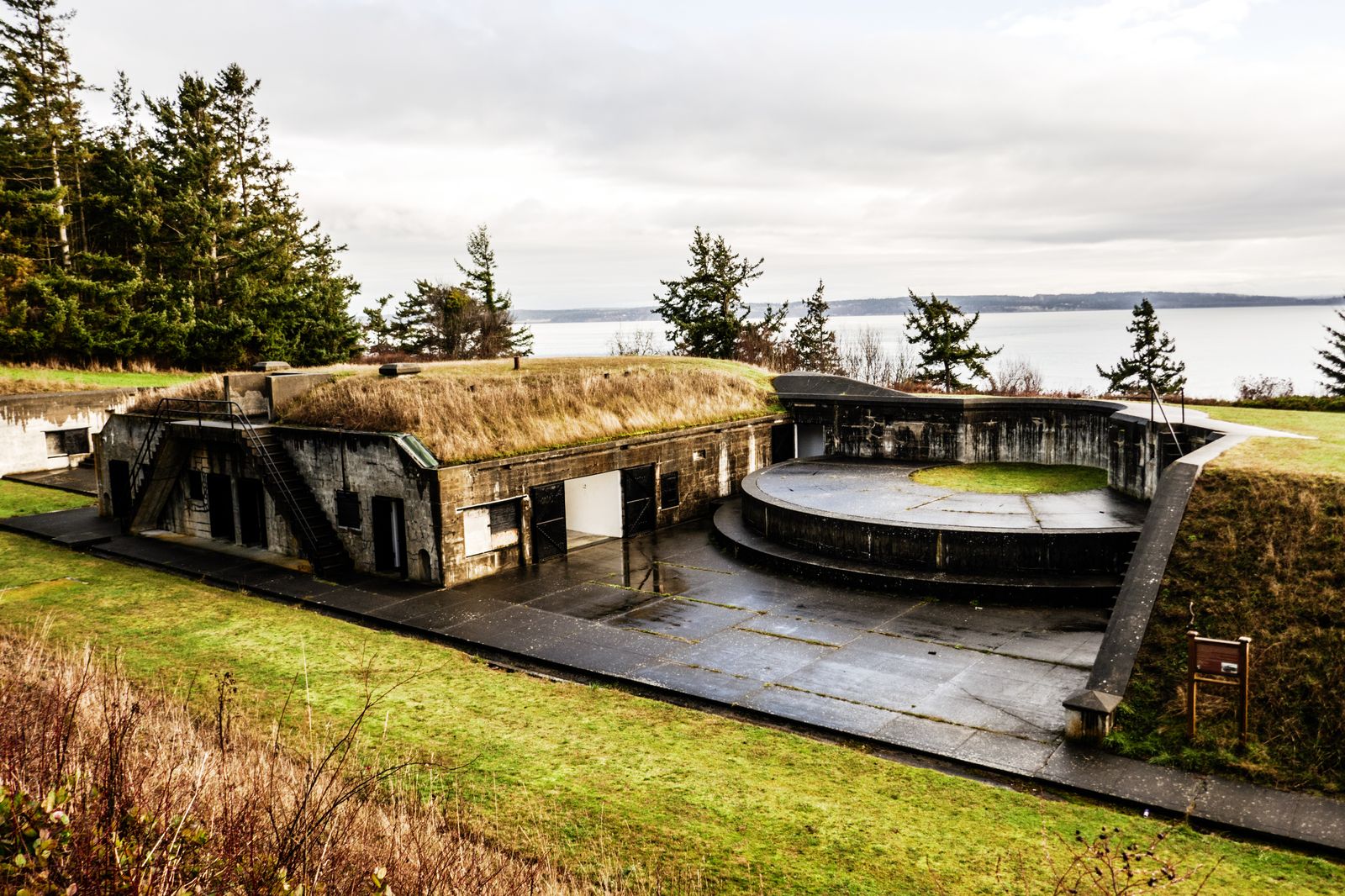 How Battery Paul Revere looks today
The guns had a wide open view of the water below the bluff
On to the next gun emplacement
This emplacement contained one big gun - 48 tons
How Battery James Calwell looks today
Mushrooms - the flowers of the deep woods
It is amazing that they could hit anything with the primitive tool available
She is my wife. I had to take at least one photo or walk home
So, which way do we go to the next big gun?
Mushrooms like flowers come in many shapes
Where's a chainsaw when you need one?
Last little clump of mushrooms - color in the woods
These were really big guns
How Henry Bankhead emplacement looks today
On our way back to the trailhead and our cars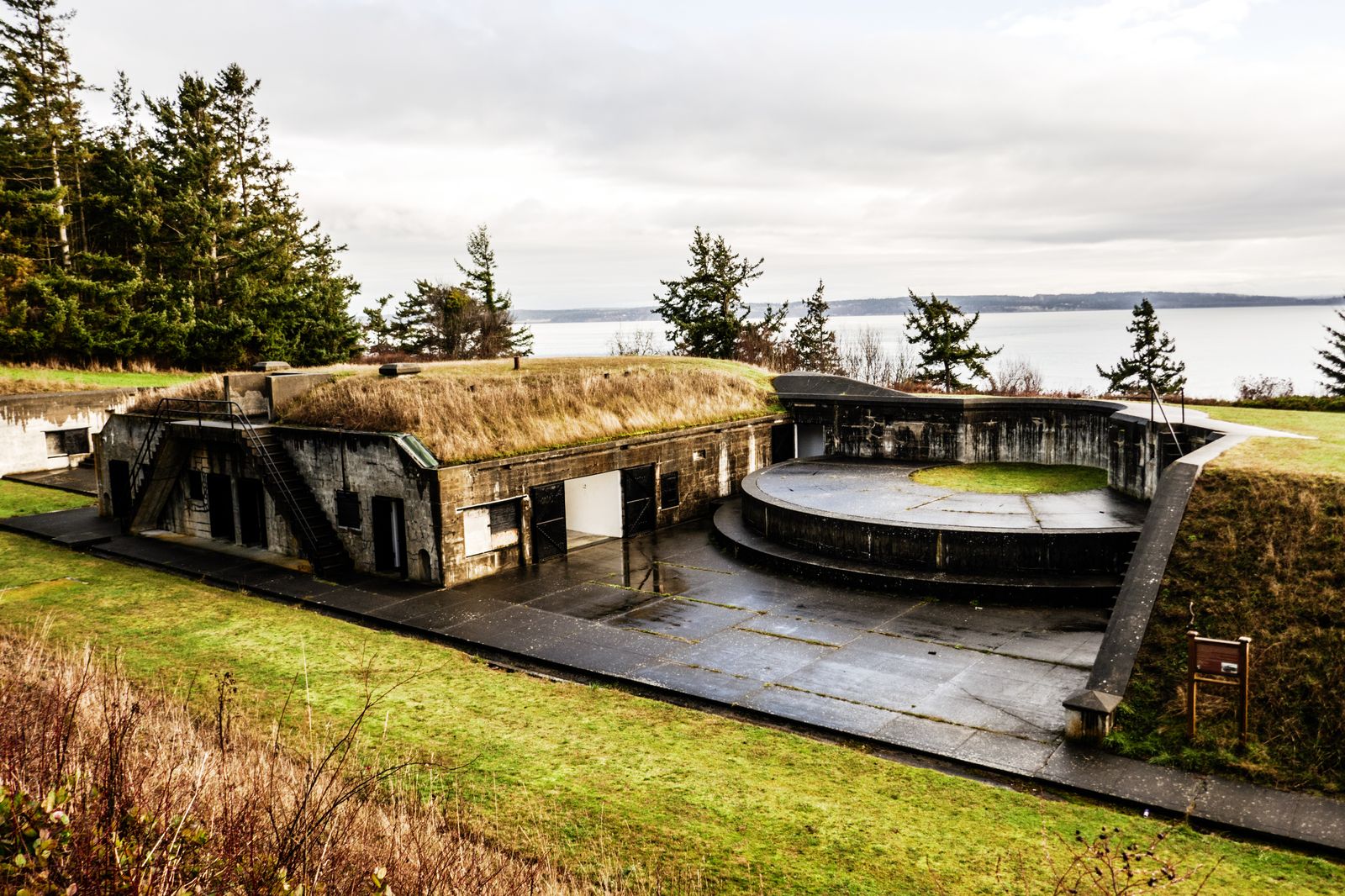 2018-02-09 Fort Flagler Hike